Coronavirus – ultimele informații de la brandul de grătare electrice George Foreman -
AFLĂ MAI MULTE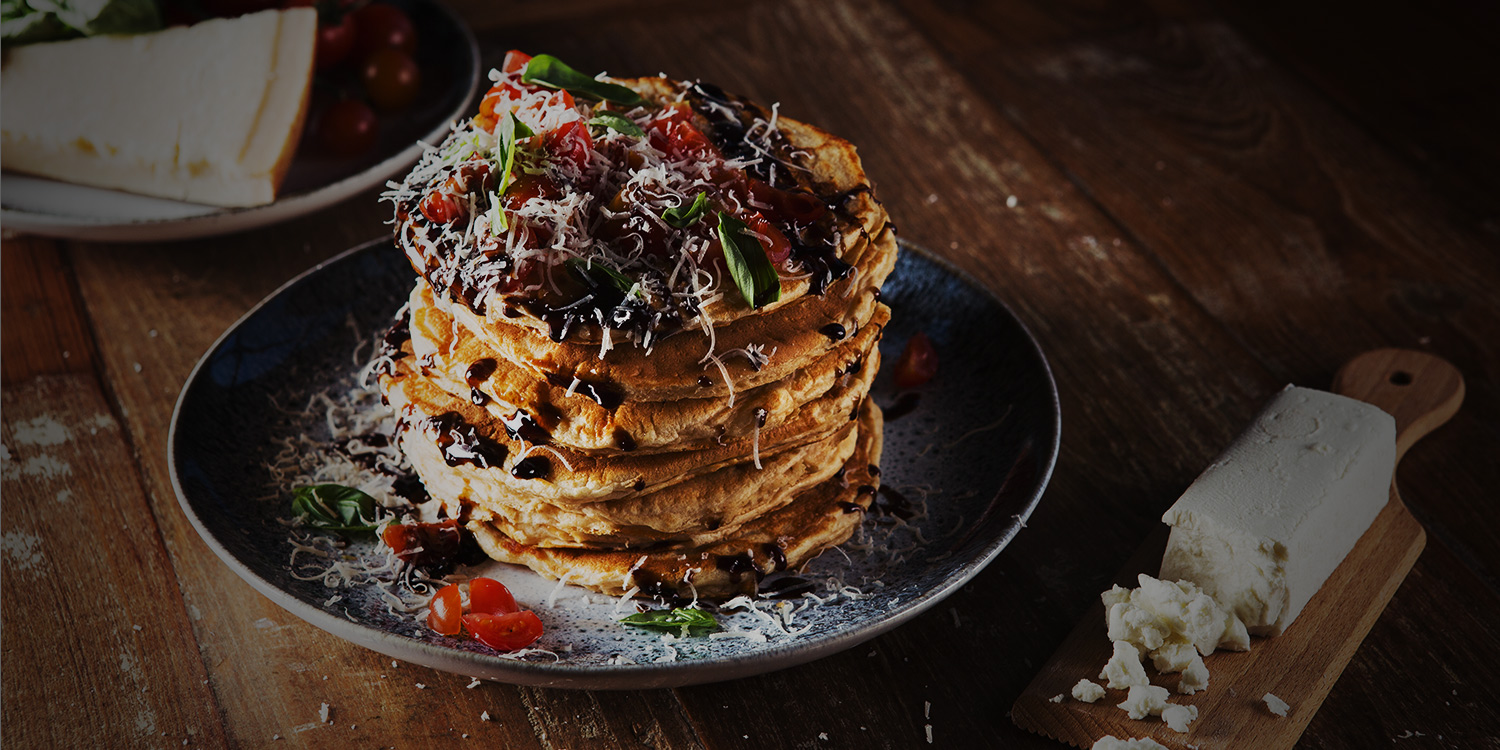 Triple Cheese and Cherry Tomato Pancakes
Ingrediente
150g plain flour
3 tsp baking powder
½ tsp salt
½ tsp cayenne pepper
60g parmesan cheese, finely grated
80g mature cheddar cheese, finely grated
1 small soft goats' cheese log, approx. ½ cm dice
8-10 cherry tomatoes, cut into 8
2 sprigs flat leaf parsley, chopped
280ml milk
2 large free range eggs
Makes: approx. 10-12 pancakes
Serves: 4-6
Sift the flour, baking powder, salt and cayenne. Separately combine the milk and egg yolks. Combine the 2 together and mix well.
Add the parmesan cheese, cheddar cheese, diced mozzarella, tomatoes and parsley and mix well.
Whisk the egg whites to stiff peak and fold into the mixture.
Pre heat the griddle side your grill. Spoon some of the mixture onto the griddle in even amounts and allow to cook for 1-3 minutes until the mixture starts to bubble. Flip over and cook for a further 1-3 minutes. Repeat until all mixture is cooked.