Coronavirus – ultimele informații de la brandul de grătare electrice George Foreman -
AFLĂ MAI MULTE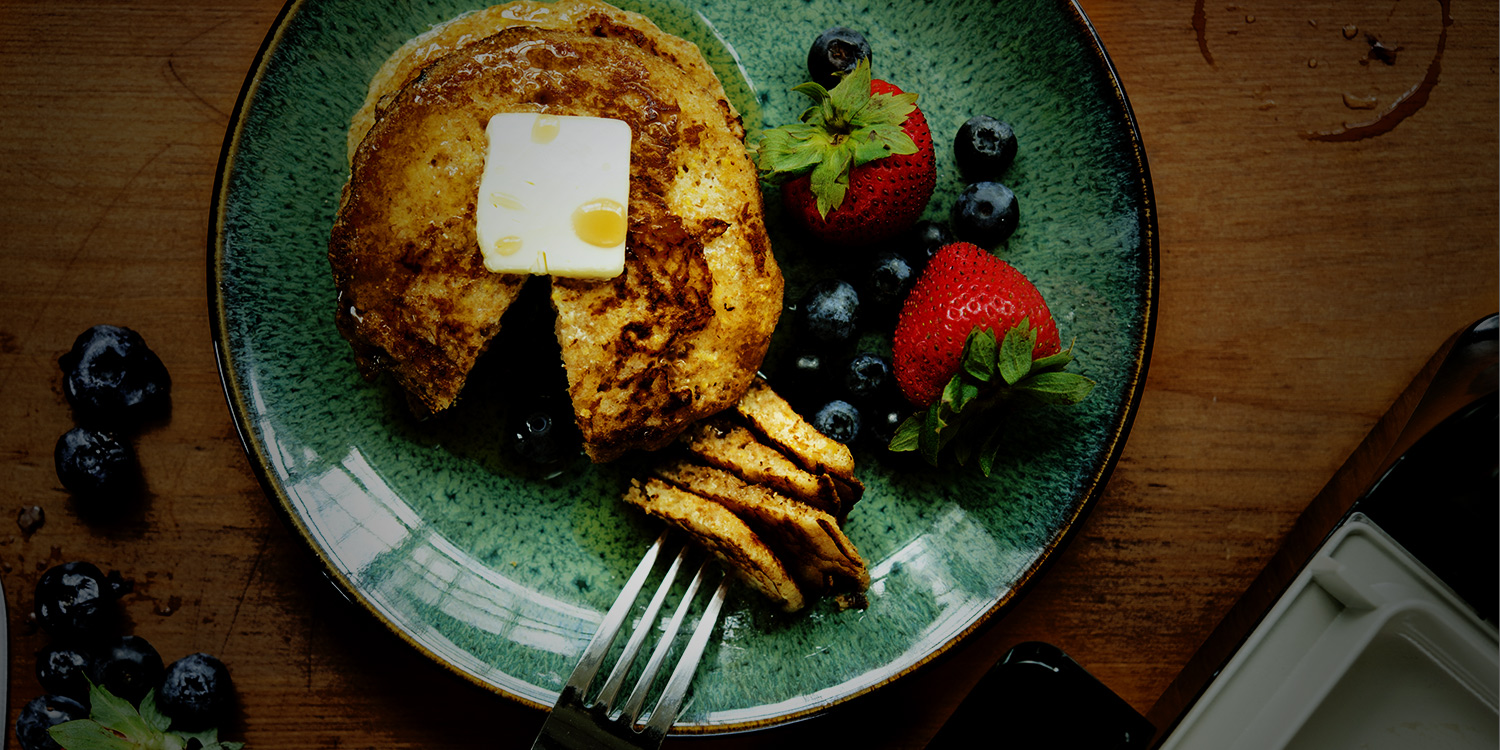 Wheat Pancakes
Ingrediente
180ml milk
1 lightly beaten egg
60g wholemeal flour
60g unbleached flour
1 Tbsp. sugar
1 tsp. baking powder
½ tsp. baking soda
Servings: 2
Attach griddle plate onto Grill & Melt Advanced. Lightly oil griddle pan and preheat on HIGH.
Mix dry ingredients in medium bowl. Add milk and egg, stir until combined.
For each pancake, pour 2 Tbsp. batter on heated griddle. Cook 3 minutes.
Flip pancakes over and cook 1 minute or until pancakes are set and browned.
Remove pancakes from griddle and keep warm.
Repeat for remaining pancakes.
Tip: To store leftover pancakes, cool completely and wrap tightly in plastic wrap. Store pancakes in the freezer up to one month. Defrost in refrigerator overnight before reheating.