Coronavirus – ultimele informații de la brandul de grătare electrice George Foreman -
AFLĂ MAI MULTE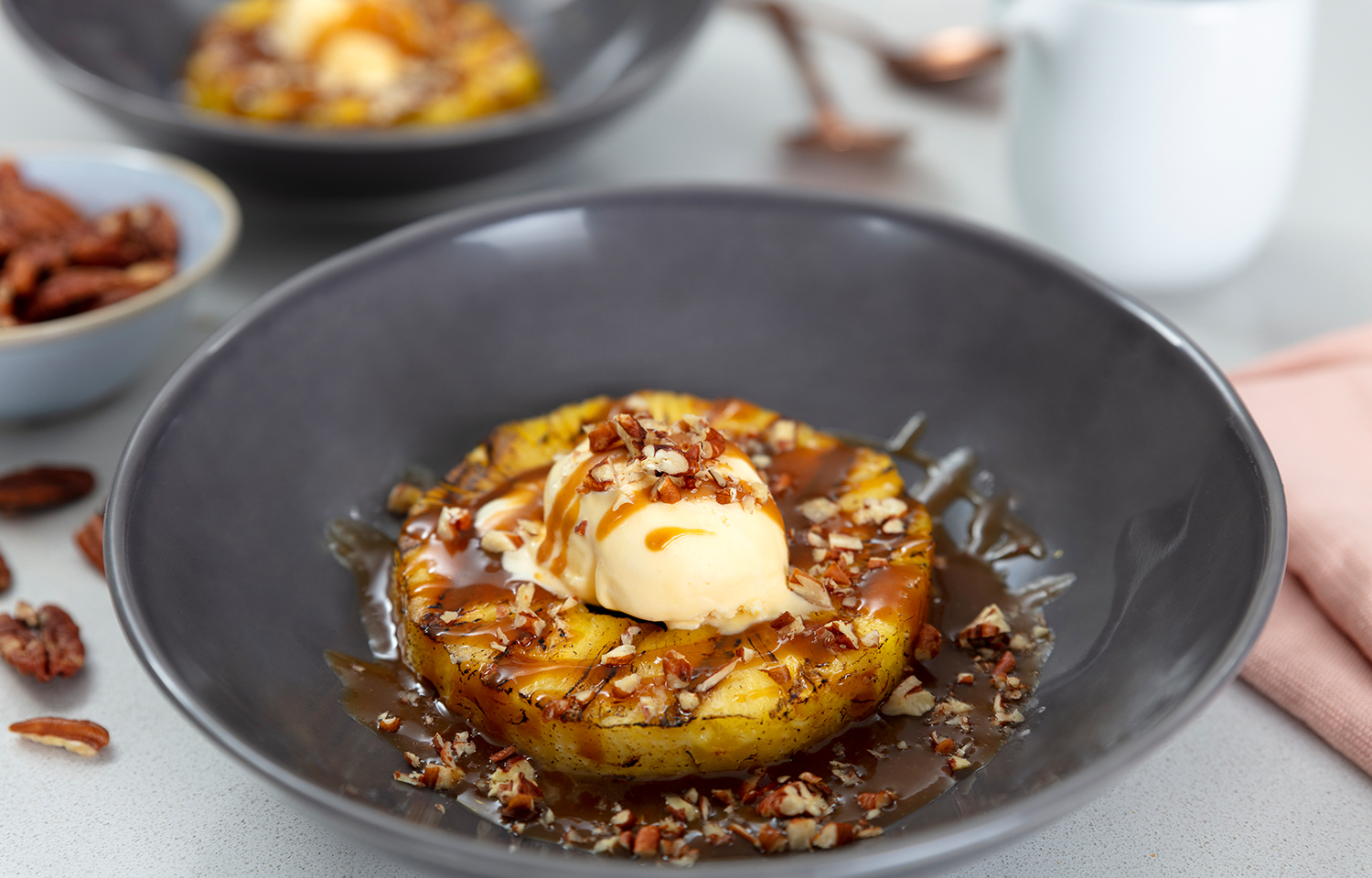 Grilled Pineapple Sundae
Ingrediente
1 pineapple, peeled and sliced approx. 1-2 cm thick
Vanilla ice cream
80-100g pecan nuts, lightly roasted and chopped
2 tbsp vegetable oil
Icing sugar for dusting
For the butterscotch sauce –
250ml double cream
175g dark brown sugar
55g butter
Serves: 4
For the butterscotch sauce, put all ingredients in a pan. Bring to the boil, stirring regularly, then simmer for 2-3 minutes.
For the pineapple, using a cutter, remove the centre core of the pineapple rings. Pre heat the grill. Brush the pineapple rings with the oil and dust with icing sugar. Grill for 4-8 minutes until golden brown.
To serve, place the grilled pineapple down, fill the ring with a large scoop of ice cream. Drizzle some butterscotch sauce over the top and sprinkle with the chopped and roasted pecans.