Coronavirus – ultimele informații de la brandul de grătare electrice George Foreman -
AFLĂ MAI MULTE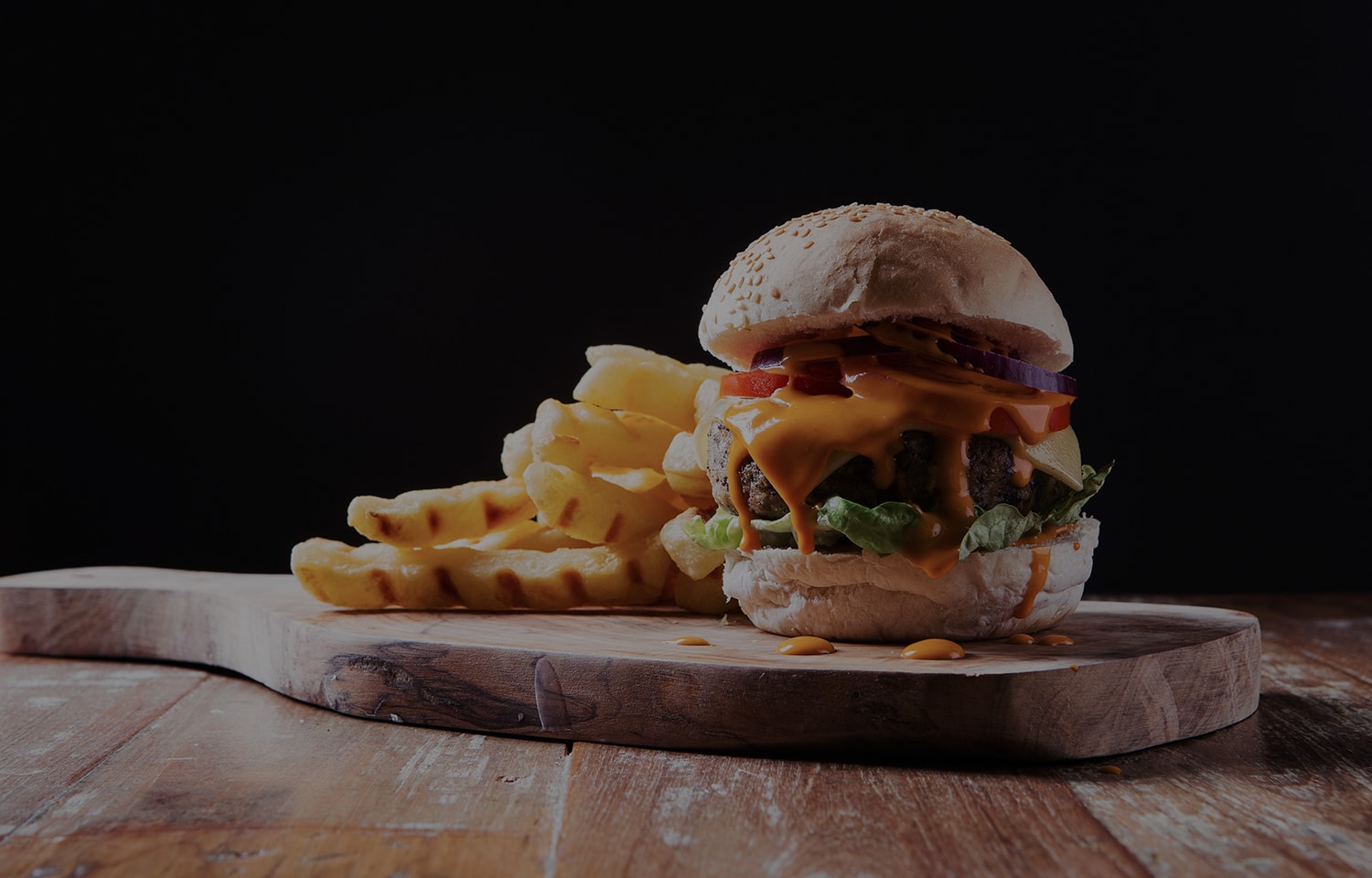 Vegan Burger
Ingrediente
400g green lentils, cooked, drained and slightly crushed
100g chickpeas, cooked, drained and slightly crushed
80g carrot, finely grated
100g celeriac, finely grated
80g onion, finely chopped
4 garlic cloves, finely chopped
2 tbsp. thyme leaves
2 sprigs Thyme
4 tbsp. olive oil
160g roasted butternut squash, slightly crushed
2 tsp chilli flakes
1 tsp smoked paprika
1 ½ tsp ground mace
2 tsp Cajun spice
180g fine breadcrumbs
Salt and cracked black pepper to taste
6 burger baps
Optional: Sriracha mayo
Servings: 6
Add all ingredients to a bowl and mix well. Mould into 6-8 burgers, cover in cling film and refrigerate for 20 minutes.
Pre-heat grill to maximum and brush the burgers with a little oil. Grill for 5-8 minutes until hot throughout.
Serve with burger baps and add Sriracha mayo as desired.