Coronavirus – ultimele informații de la brandul de grătare electrice George Foreman -
AFLĂ MAI MULTE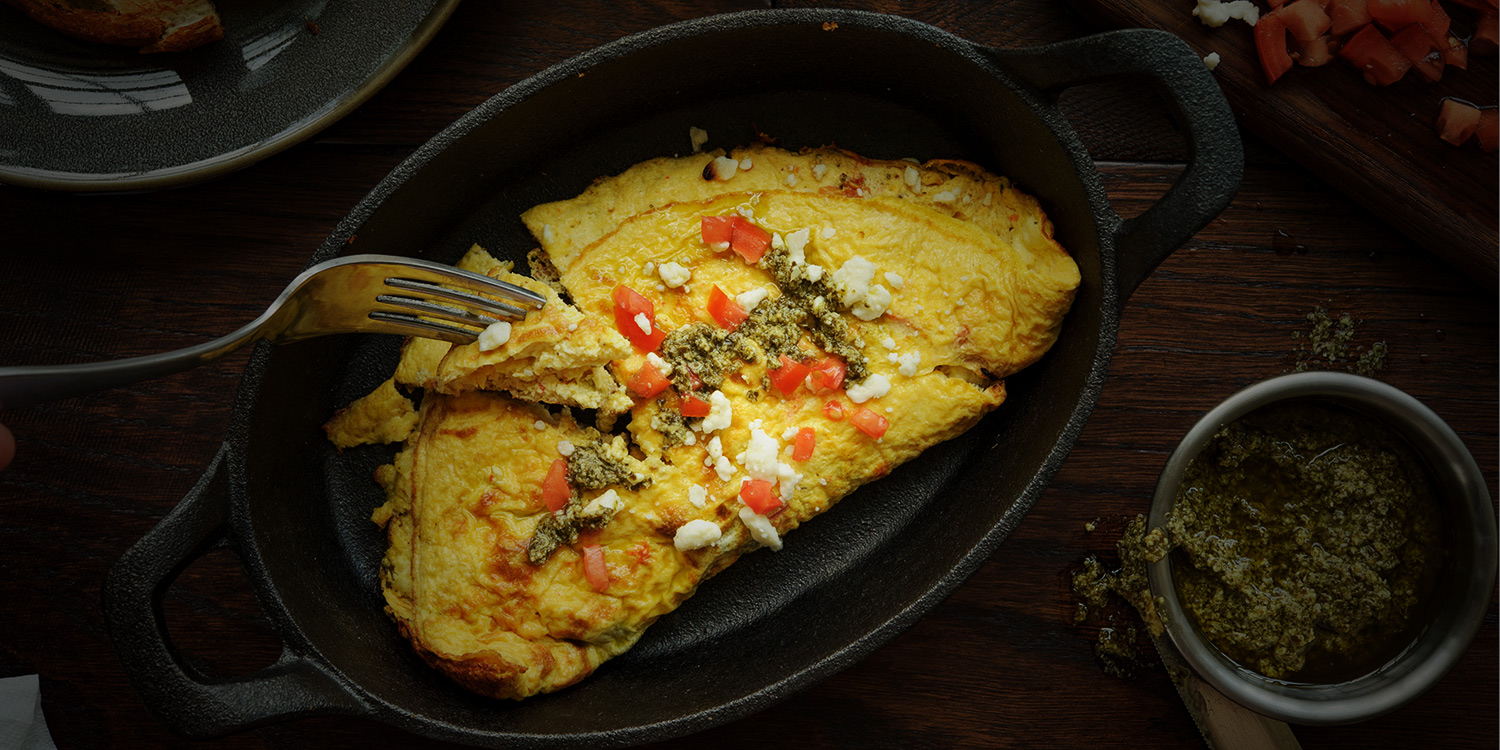 Greek Omelette for Two
Ingrediente
2 Tbsp. green pesto
50g diced tomatoes
40g crumbled feta cheese
2 eggs, beaten
2 Tbsp. milk
1 tsp. cooking oil
1 clove garlic, minced
Servings: 2
Mix eggs and milk in small bowl, set aside.
Attach griddle plate to the Grill & Melt Advanced and preheat on LOW.
Brush griddle with cooking oil. Add garlic and cook for 1 minute.
Add egg mixture and grill for 1 minute.
Spread pesto, tomatoes and half feta cheese down the centre of egg mixture.
Grill for 2-3 minutes or until eggs are set.
Using a plastic spatula, carefully fold both long edges of eggs towards centre of pan to cover filling. Sprinkle remaining cheese over omelette and grill for an additional minute.
Cut omelette in half and remove from griddle.