Coronavirus – ultimele informații de la brandul de grătare electrice George Foreman -
AFLĂ MAI MULTE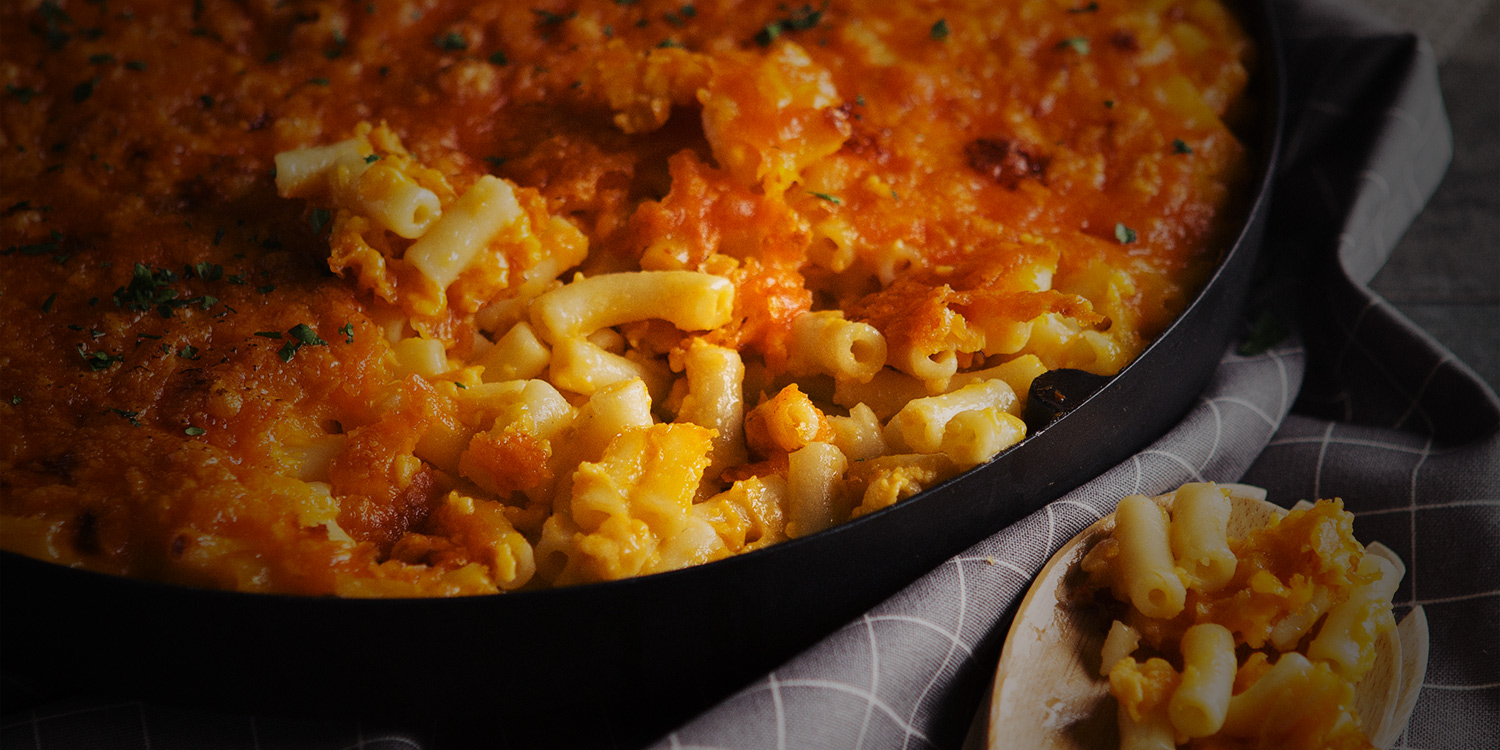 Mac 'n' Cheese
Ingrediente
40g plain flour, sieved
40g butter
450ml milk
50ml double cream
1/2 tsp English mustard
1/2 whole nutmeg, ground
200g grated mature cheddar cheese
1 x 500g packet of macaroni, cooked in salt water
Salt and pepper, to taste
Servings: 4-6
Prep Time: 5 Minutes
Cooking Time: 20-25 minutes
Heat the milk in a pan on the hob, making sure the milk doesn't boil.
Melt the butter in a seperate pan and add the flour, stir and cook for ½ to 1 minute. Slowly add the hot milk a little at a time making sure to incorporate the milk properly into the butter and flour mix. Continue until all milk has been added. Add the mustard and nutmeg and season.
Remove from the heat and stir in the cheese and then the cream.
Add the cooked macaroni and mix well. Put into the deep pan plate and leave to cool slightly.
Sprinkle more cheese on top and cover with baking paper.
Attach the deep pan plate to the grill and heat on medium. Cook for 5-6 minutes until piping hot all the way through and cheese on top is melted to your liking.