Coronavirus – ultimele informații de la brandul de grătare electrice George Foreman -
AFLĂ MAI MULTE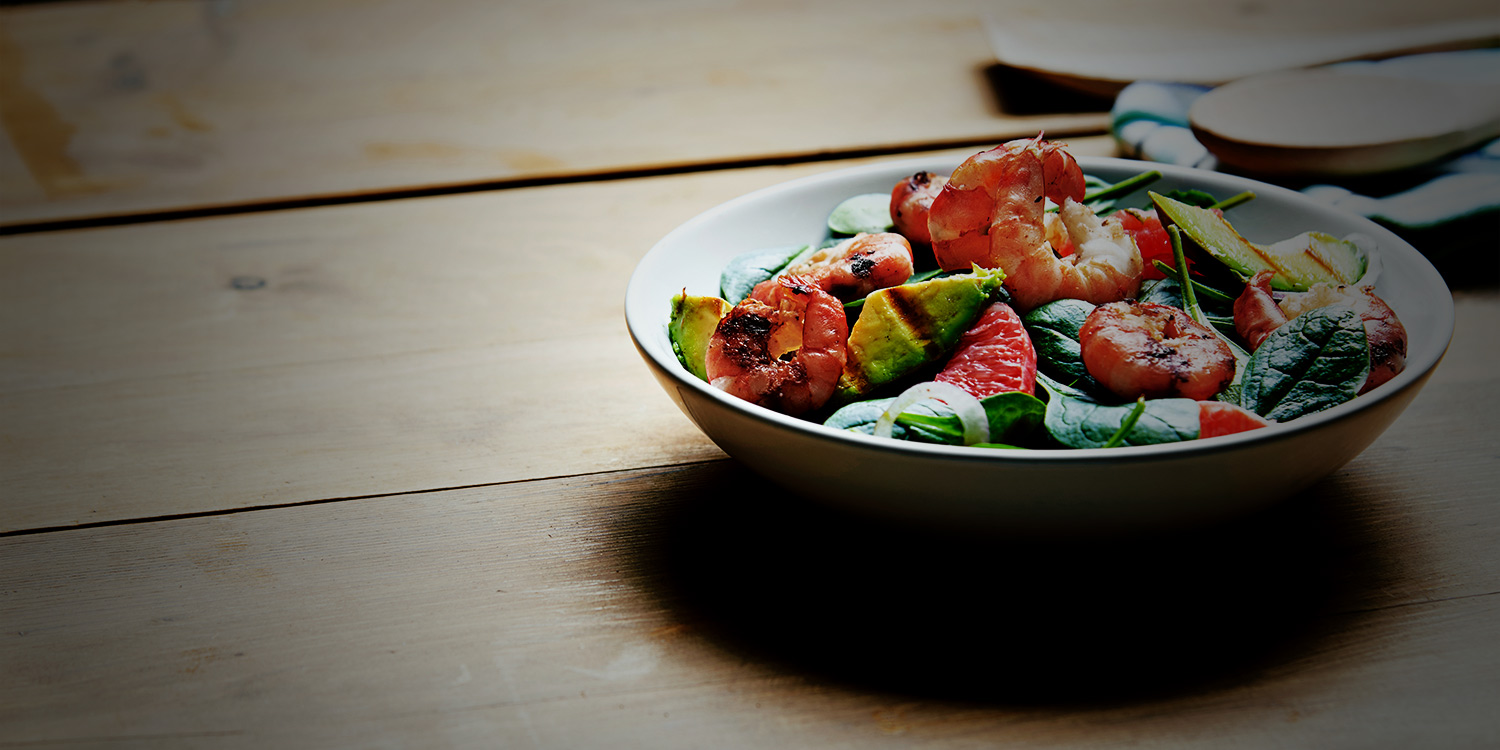 Grilled Prawn and Avocado with Grapefruit
Ingrediente
80ml olive oil
60ml apple cider vinegar
3 tbsp. lime juice
2 tsp. finely grated lime zest
4 tsp. honey
1/2 tsp. each salt and freshly ground black pepper
4 small ripe avocados, halved and pitted
900g prawns (16/20 count), peeled and deveined
3.6kg baby spinach
150g very thinly sliced red onion
Preheat grill on setting 5.
Whisk together oil, vinegar, lime juice and zest, honey, salt and pepper. Lightly brush some of the dressing over the cut side of each avocado half. In separate bowl, toss the prawn with 2 tbsp. of the dressing.
Grill prawns for 2 or 3 minutes per side or just until pink.
Grill avocado halves, cut side down, for 2 or 3 minutes or until well marked. Score flesh of each avocado half into 6 strips; run a spoon between flesh and peel to release strips.
Toss together avocado, shrimp, baby spinach, red onion and grapefruit with remaining dressing until coated.
Tip: Garnish the salad with crumbled goat cheese and toasted almond slices if desired.