Coronavirus – ultimele informații de la brandul de grătare electrice George Foreman -
AFLĂ MAI MULTE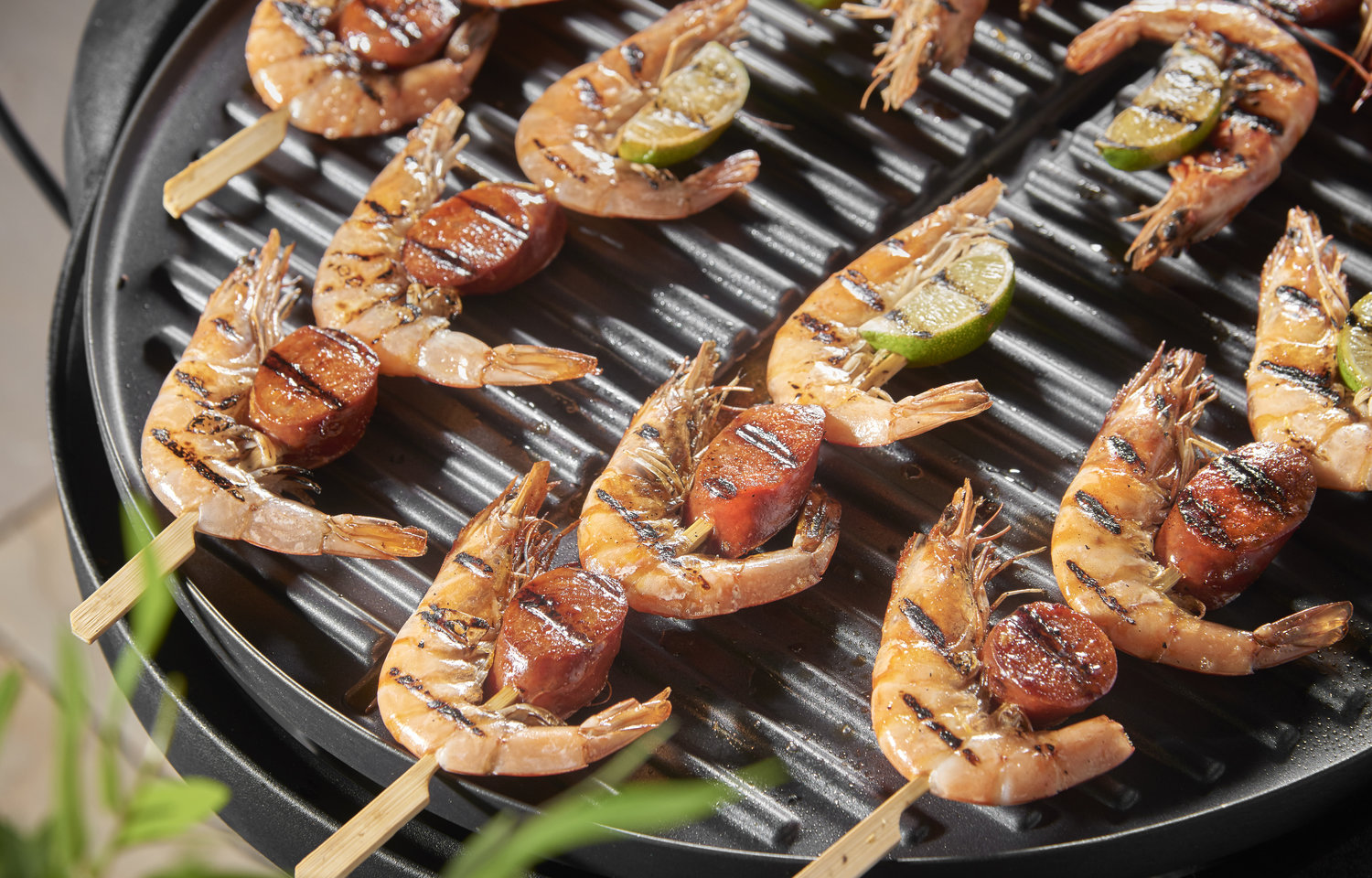 Chorizo and king prawn skewers
Ingrediente
1 chorizo sausage, cut into 12 pieces
12 raw king prawns
1 lime, zest and juice
2 tbsp olive oil
1 tsp chilli paste
1 garlic clove, crushed
Salt and pepper
4 wooden skewers
Using George Foreman Indoor Outdoor Grill
Serves: 2-4
Mix together the lime zest, lime juice, olive oil, chilli paste, garlic and seasoning, set aside.
On each wooden skewer add 3 prawns and 3 pieces of chorizo and place in a shallow tray. Spoon the dressing over the top and coat the skewers.
Pre heat the grill to maximum.
Cook the skewers for approx. 4-6 minutes then turn and cook for a further 4-6 minutes.