Coronavirus – ultimele informații de la brandul de grătare electrice George Foreman -
AFLĂ MAI MULTE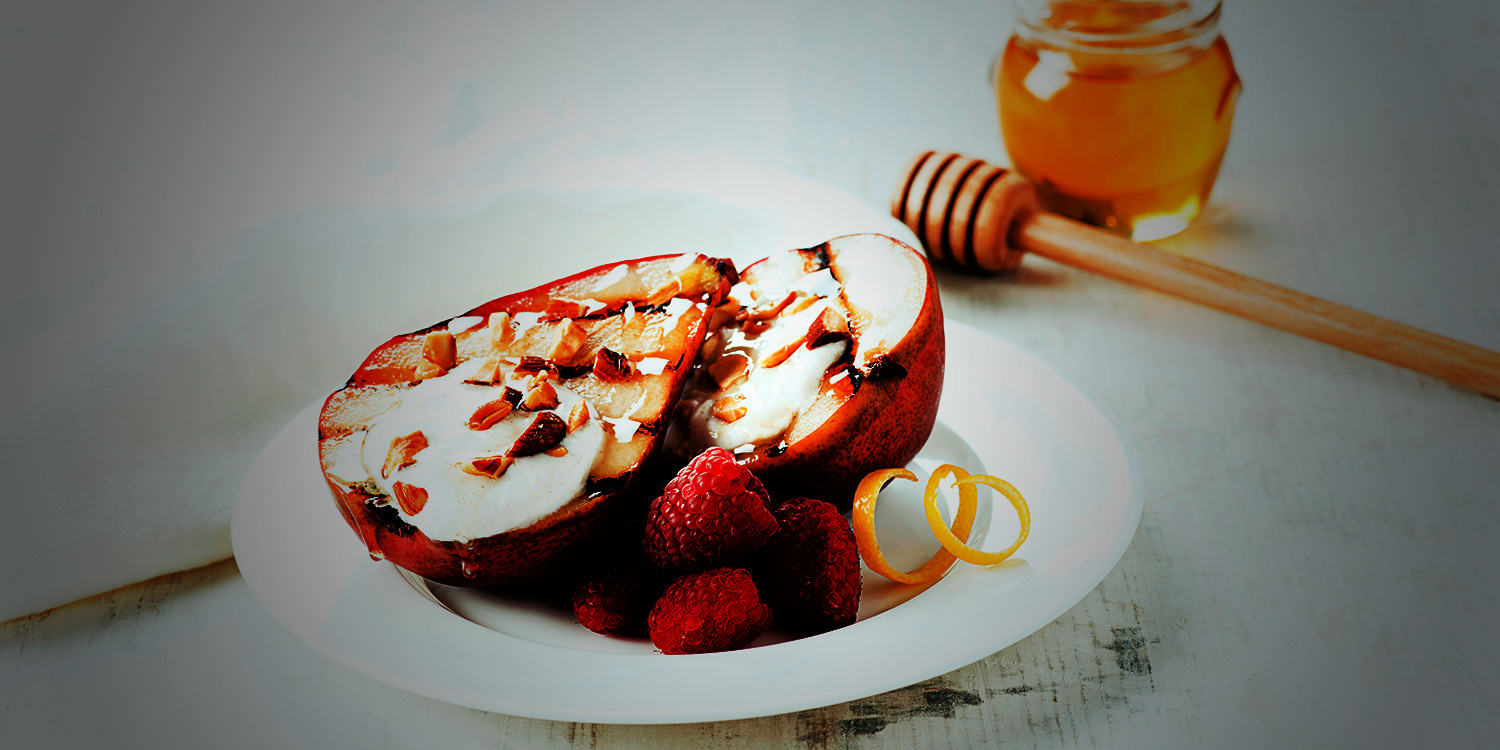 Grilled Pears with Honey
Ingrediente
4 ripe pears, halved and cored
1 tbsp. melted butter
300g Greek yogurt
3 tbsp. honey
1/2 tsp. finely grated lemon zest
Pinch cinnamon
2 tbsp. toasted chopped almonds
Servings: 4
Preheat your George Foreman Grill for 5 minutes with the lid closed.
Toss pear halves with melted butter. Place on grill, cut side down, and cook for 2 minutes. Turn and cook for an additional 1 to 2 minutes or until golden and tender.
Meanwhile, stir yogurt with honey, lemon zest and cinnamon. Serve pears with honeyed yogurt and almonds. Drizzle with a little extra honey, if desired.
Tip: Serve with fresh raspberries for added fruit.