Coronavirus – ultimele informații de la brandul de grătare electrice George Foreman -
AFLĂ MAI MULTE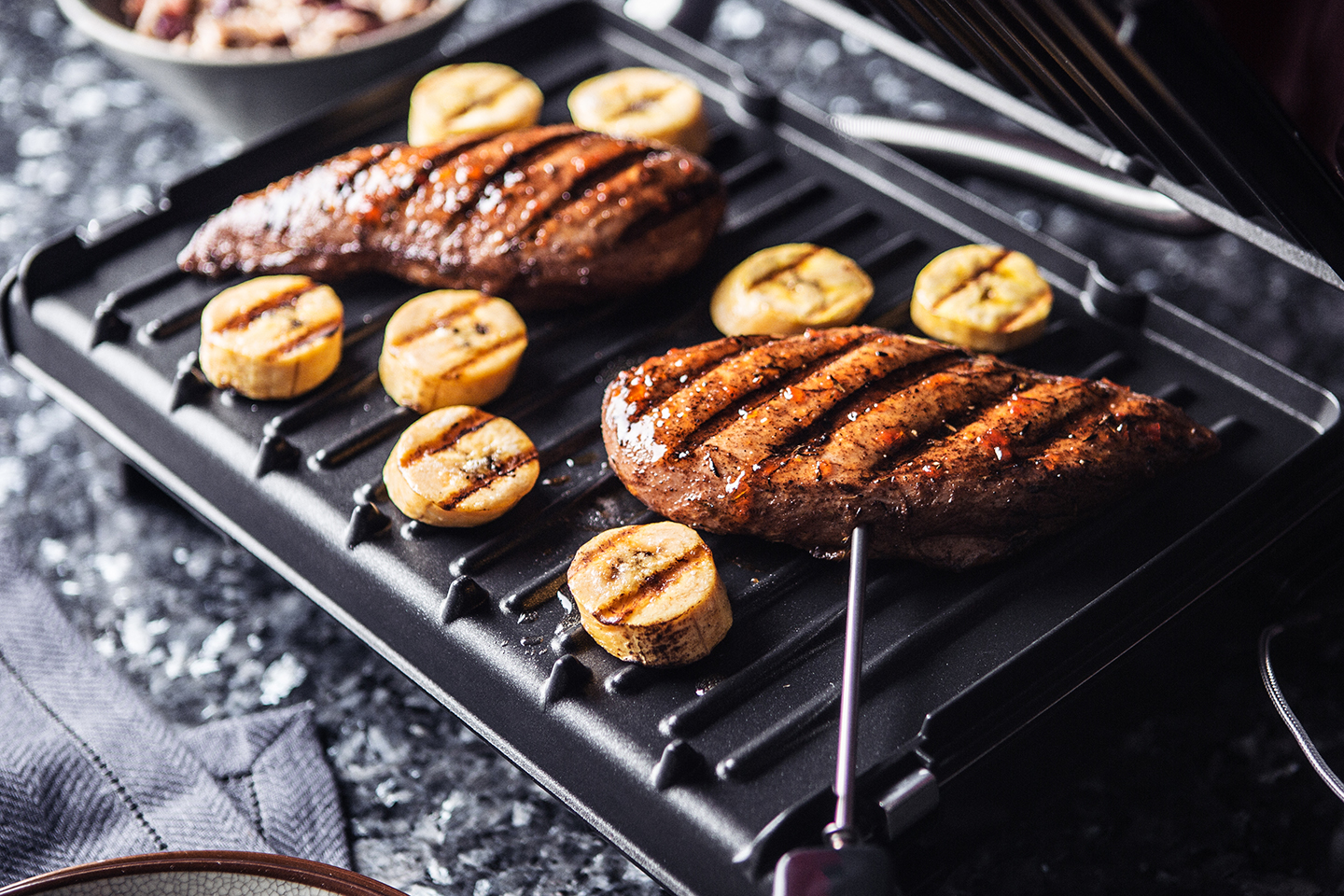 Jerk marinated chicken with grilled plantain
Ingrediente
2 chicken breasts, approx. 200-250g
1-2 plantain, skin removed and sliced
1 tbsp olive oil
Salt and pepper to taste
For the marinade –
¼ tsp allspice
¼ tsp ground ginger
½ tsp dried thyme
1 tbsp soy sauce
2 tsp scotch bonnet sauce
2 tbsp olive oil
3 cloves garlic, minced
Salt and pepper to taste
To serve: rice and peas
Grill: George Foreman Evolve Precision Grill
Serves: 2
Combine all the marinade ingredients together and mix well. Set aside 3 tbsp of marinade to brush on top after cooking. Add the chicken breasts, coat and leave to marinate for at least 20 minutes.
Toss the sliced plantain in the olive oil and season.
Pre heat the grill to 220ºC and the probe temperature to 75ºC.
Insert the probe into the largest part of the chicken breast and cook until done.
Add plantain to the grill and cook for 3-6 minutes.
Once cooked serve up with rice and peas.