Coronavirus – ultimele informații de la brandul de grătare electrice George Foreman -
AFLĂ MAI MULTE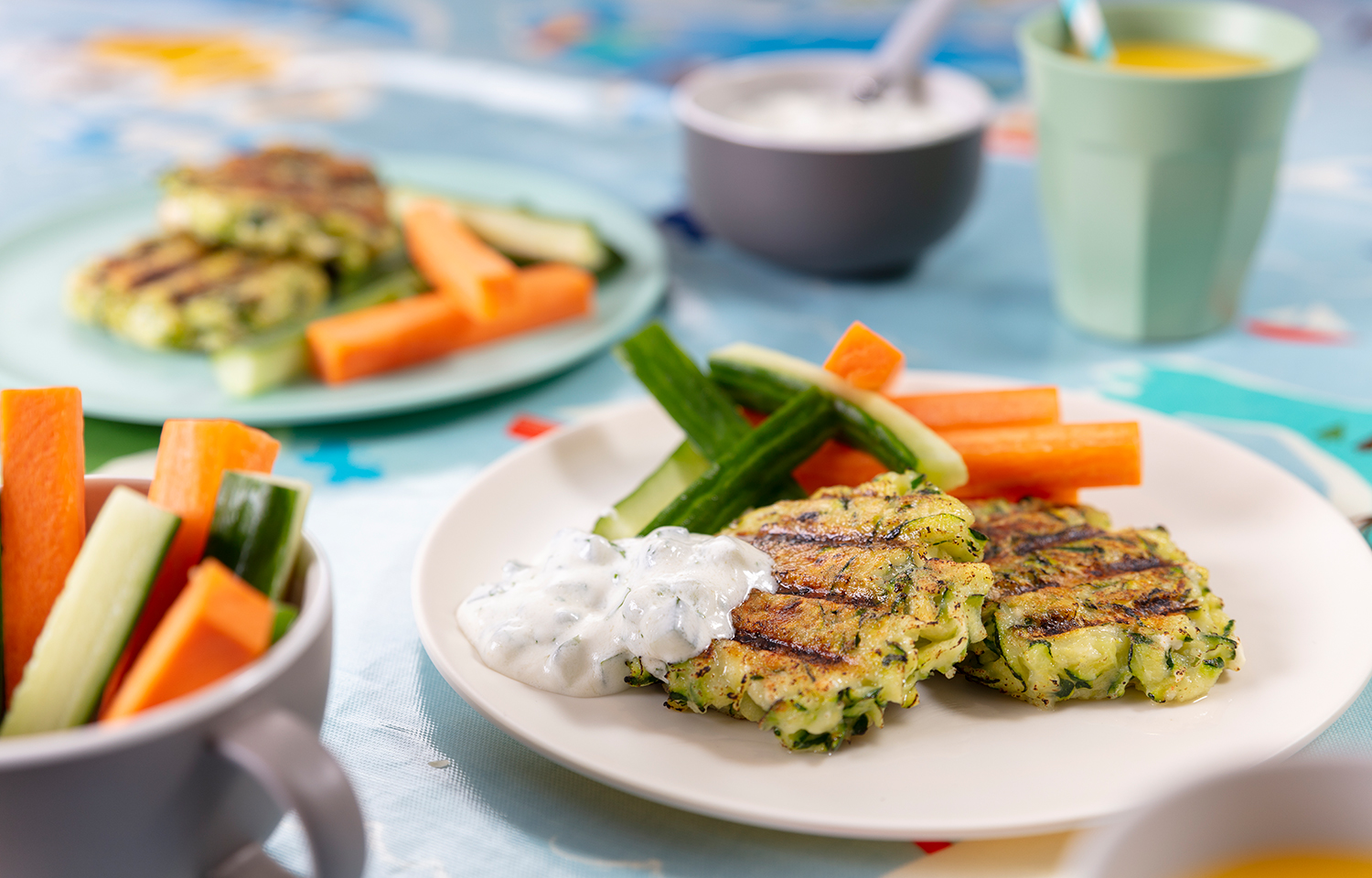 Courgette Feta Fritters with Tzatziki
Ingrediente
4-5 medium courgettes approx. 650-700g
1 tsp salt
½ white onion, finely diced
40g plain flour
40g parmesan cheese, finely grated
2 cloves garlic, finely chopped
100g feta cheese, crumbled
1 large free range egg
Salt and pepper to taste
For the tzatziki –
250g Greek yoghurt
1 cucumber
3 cloves garlic, finely diced
1 tsp lemon juice
1 tsp chopped fresh mint
1 tbsp olive oil
Salt and pepper to taste
Serves: 2-4
For the tzatziki, deseed the cucumber and cut into small dice, approx. ½ cm. Add all ingredients to a bowl and mix. Set aside.
For the courgette fritters, grate the courgettes and mix with the salt, place in colander and leave for 10 minutes.
Using a clean kitchen cloth squeeze all liquid out of the courgette. Transfer to a large bowl and mix with the onion, flour, parmesan, garlic, feta cheese, egg and seasoning to taste.
Divide the mixture into equal amounts and shape into balls.
Pre heat the grill, and place the courgette balls on the grill in batches and cook for 6-9 minutes until lightly browned on the outside.
Serve with the tzatziki.