Coronavirus – ultimele informații de la brandul de grătare electrice George Foreman -
AFLĂ MAI MULTE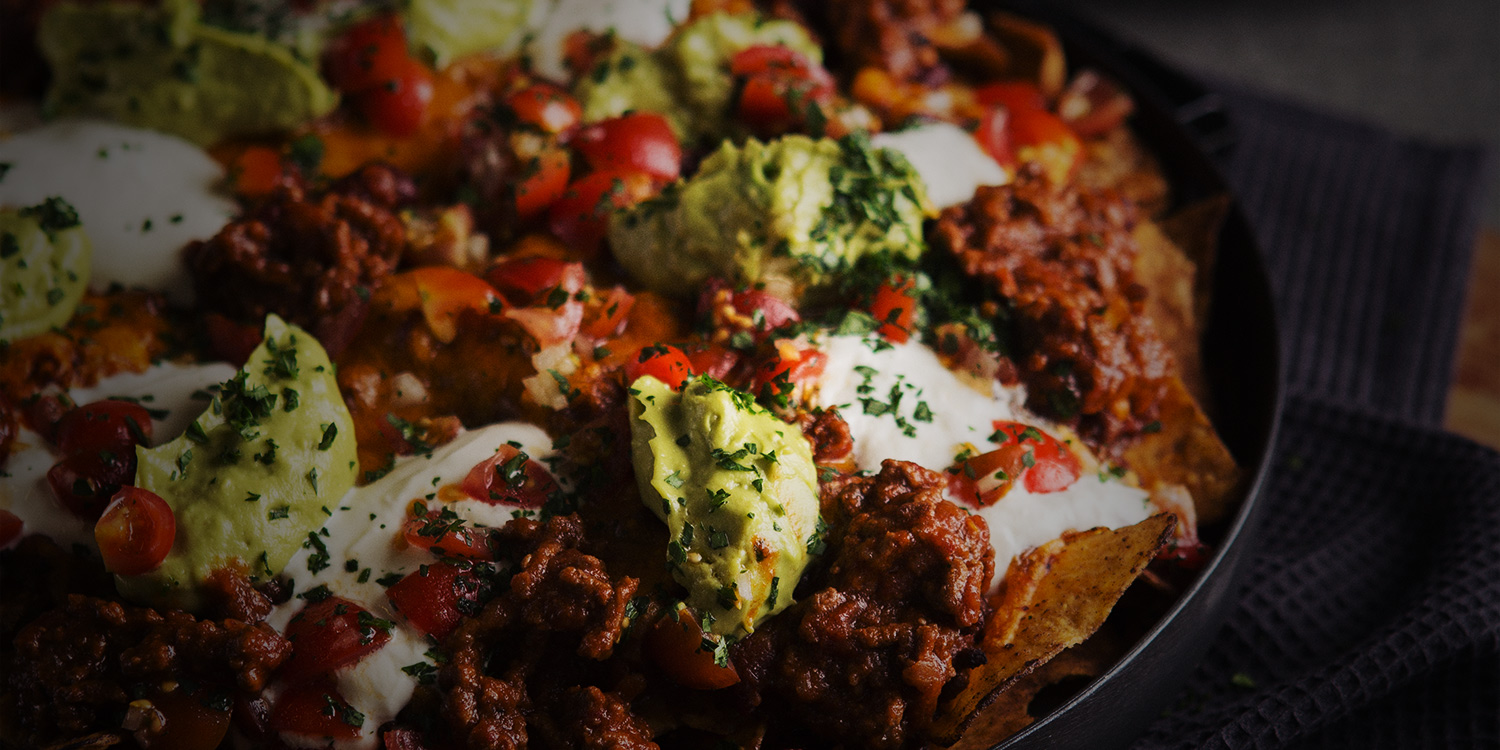 Beer Beef Chilli Nachos
Ingrediente
For the chilli:
½ red onion
1 tbsp oil
250g mined beef
½ fresh red chilli
½ fresh green chilli
1 tbsp tomato puree
250ml beer (preferable stout)
½ tbsp chilli paste
1 x 400g tin chopped tomatoes
150ml beef stock
4 sprigs flat leaf parsley, chopped
Salt and pepper to taste
For the Nachos:
200g tortilla chips
150g grated cheese
Servings: 4-6
For the chilli, heat a pan and put the oil on a high heat. Then and add the onions, cook for 4-5 minutes, stirring occasionally until soft. Add the fresh chilli and beef mince and cook for 5-10 minutes stirring occasionally until browned. Add the tomato puree and chilli paste and cook for a further 5-6 minutes.
Add the beer, chopped tomatoes, beef stock and seasoning; bring to the boil and then turn down to a simmer. Cook for 1-1 ½ hours on a low heat.
For the nachos, pre heat your Evolve or 360 grill to maximum tempreature with the deep pan plate attached. Add the tortilla chips, spoon the chilli on top and sprinkle the cheese on top of the chilli.
Close the lid and cook for 5 minutes.
Top with desired toppings and serve.