Coronavirus – ultimele informații de la brandul de grătare electrice George Foreman -
AFLĂ MAI MULTE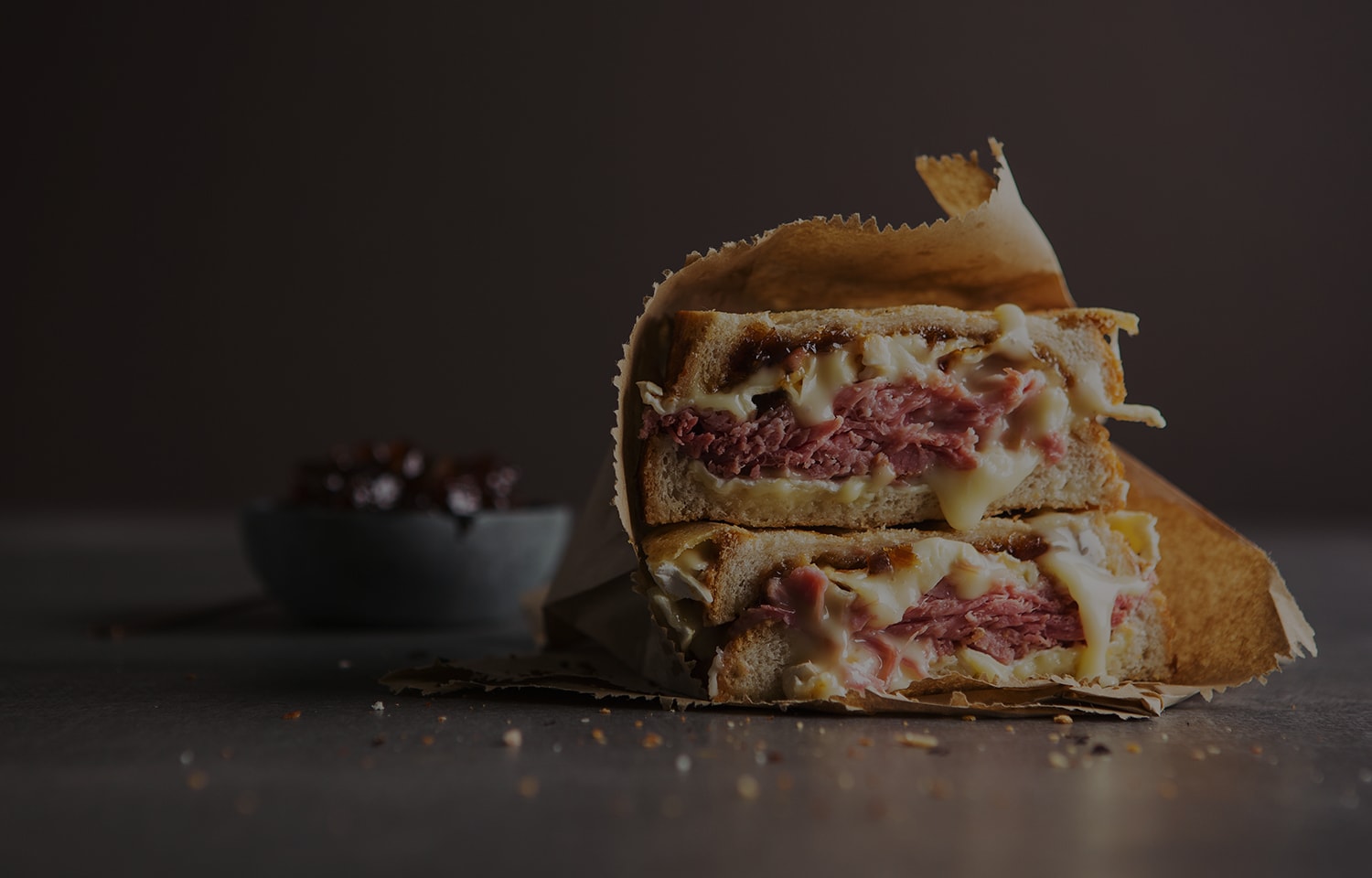 Ham Hock, Cheese and Chutney Toastie
Ingrediente
2 slices thick white bread
2 tbsp. butter
150g ham hock
80g camembert
2 tbsp. red onion chutney
Servings: 1
Pre-heat your George Foreman grill.
Choose the bread of your choice, we decided on thick white bread.
Spread a little butter on the slices of bread.
Lay one slice of bread butter side down onto the George Foreman Grill.
Add ham hock, camembert and chutney.
Top with the remaining slice of bread - butter side towards the grill plate and cook for 4-5 minutes or until bread is toasted and cheese is melted.
Serve with a side salad if you fancy - enjoy.